Pacific –
Fiji
Vanuatu
Solomon Islands
On some of the most beautiful islands in the world, the life changing power of God's Holy Spirit is being proven through miraculous healings and provision of needs. Every day faithful men and women in the Pacific faithfully preach the truth of the Gospel.
Challenges faced by the saints in this region include employment, transportation and the provision of basic services that we often take for granted in westernised countries.
Vehicle for Tanna, Vanuatu
Since the rally in Tanna last July, revival is spreading throughout the island and many more people have been filled with the Holy Spirit, making a total of approximately 570 in our fellowship there. We now have twelve assemblies and other areas where people have been baptised.
Pastor Jeffed and his oversight team have an increased need to travel around the island in following up and establishing ministry, and we want to purchase a single cab Toyota Hilux, which can be used to generate income for the fellowship as well as transport for outreach and ministry. We are considering a new or good second hand vehicle at a cost of around $30,000.
April 2019: Vehicle arrives in Tanna (April 2019)
The Tanna Fellowship in Vanuatu are delighted to have taken delivery of their new truck, a Mitsubishi Triton. It is already being used for outreaching and ministry visits around the island, as well as for paying customers, and the donations from Australia were more than enough to cover the cost. The remaining funds will be used for small business projects on other islands where we have assemblies and to assist with the costs of the rally in Santo in July. They have sent us this message, which I'm sure you can all understand. Thanks to all who contributed so generously to our appeal for the truck and Pastor Jeffed's cataract operations.
"Mi wantem blong talem thankiu tumas long opportunity we yufala i save mekem I possible long mifala long Tanna blong helpem wok blong Papa long Heaven hemi continue long world ia."
Cataract operation for Pastor Jeffed
Pastor Jeffed Konopo, who is the senior pastor of our fellowships in Tanna, Vanuatu has cataracts in both eyes, and the optometrist has described him as legally blind. An emergency visit to the eye hospital was immediately arranged and he is booked in to return for two operations in early 2019.
Both the surgeon and hospital will reduce fees as much as possible but we need an appeal to help with costs of approximately $7,000 for airfares and medical fees.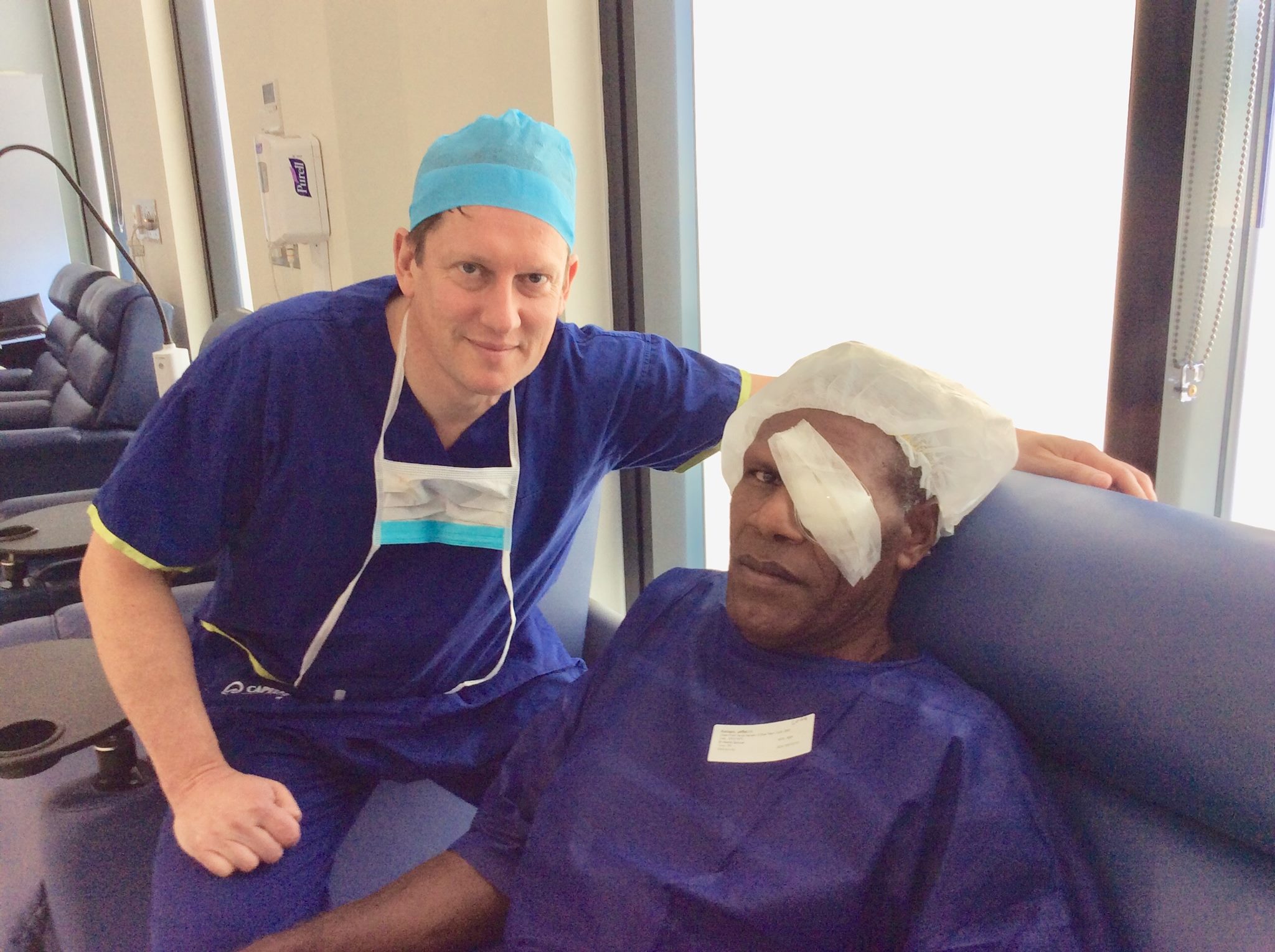 February 2019
Pastor Jeffed returned home to Vanuatu today overjoyed with his 20/20 vision after two cataract operations. He wants to pass on thanks and appreciation from himself and those in the Tanna assemblies for the generosity and love of the brethren in Australia, and to Dr Duncan and team at the Canberra Microsurgery.